Sandara Ice
Luxurious premium class 925 silver jewelry, rhodium plated with cubic zirconium insertions, classic design and innovative "micro pave" stone fixing technique.
Insertions: CZ (cubic zirconium)
Assortment of more than 200 items
Average price 1500 rubles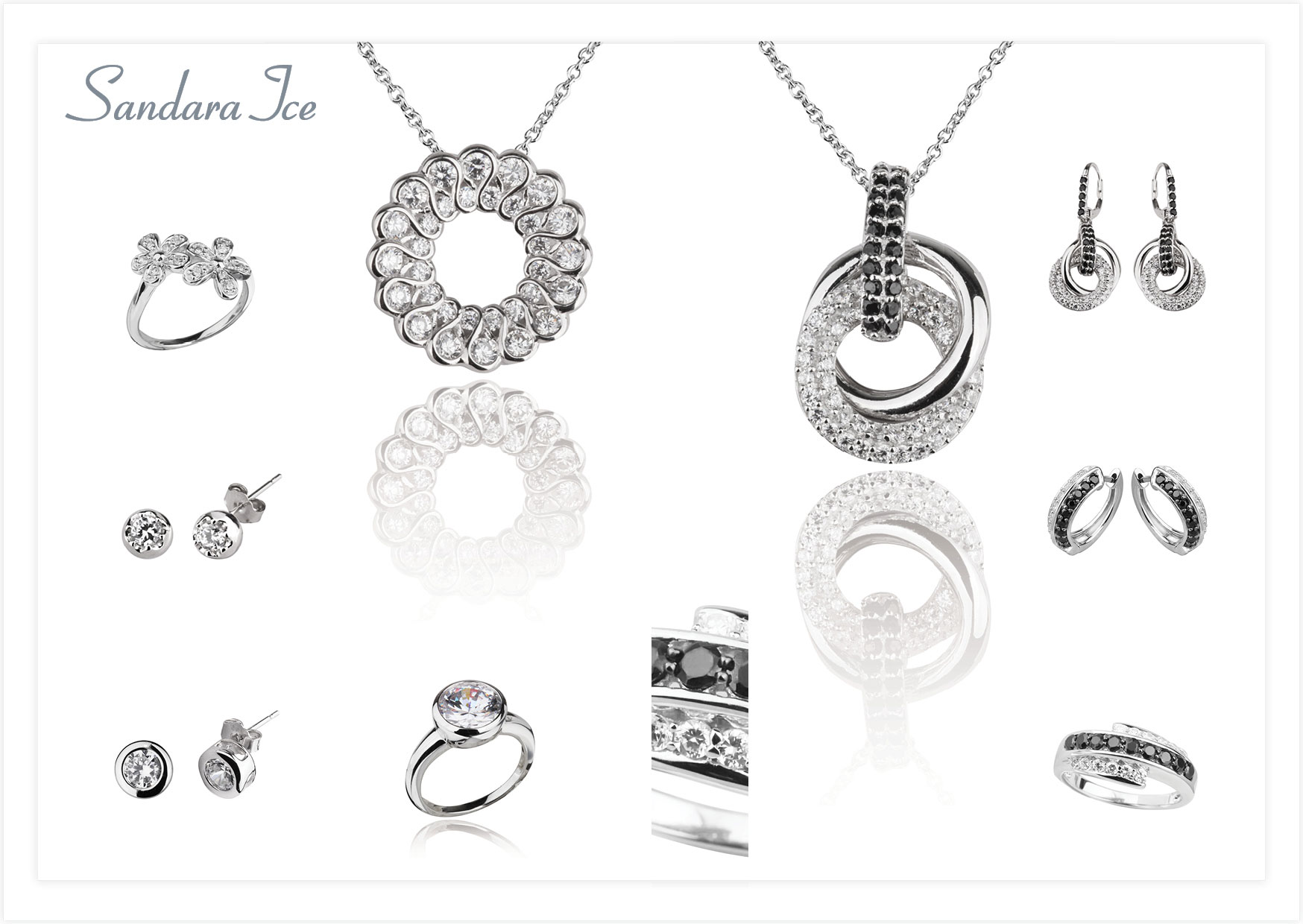 Each item is processed manually in order to underline its natural beauty.
There is nothing excessive in Sandara Ice jewelry: from the first sight they are cold as ice, but then they enchant you by the play of light in bright stones.