YARRA company on the "TOP-10. Brands of the year" list
"YARRA" company was put on the Russian industrial short-list of firms, that use innovative and creative methods of promotion and advertising in order to increase customer loyalty to jewellery production.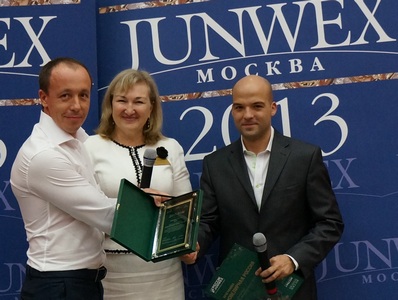 The awards were handed over to the winners at a formal dinner confined to the grand opening of JUNWEX MOSCOW.
The short-list was completed based on the marketing research campaign carried out by the agency, the poll results of the brand name recognition test and the expert ranking of the advertising and marketing activity of jewellery companies.
Eventually, the winners of this competition for 2012 became the following 10 companies:
Sourse: http://rjexpert.ru/index.php?option=com_k2&view=item&id=6430:ob#javleny-lidery-rejtinga-top-10&Itemid=380
Back to news archive